Let us help plan your next event
Red Energy Arena is the perfect venue for hosting your next event. From major sporting and entertainment events to community events, conferences, exhibitions, gala dinners and private functions; our dedicated events team is here to assist.
The team will ensure a seamless end-to-end experience, providing you with guidance and recommendations along the way.
We are committed to ensuring your event is a resounding success.
We are proud members of: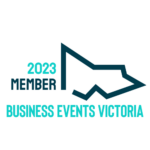 Our VIP mezzanine space boasts spectacular views of the main court arena, with access to the Sky Lounge and many features.
Our Sky Lounge is suited to more intimate event styles, with ability to hold up to 100 guests across a variety of formats.
Our main arena is the heart of our complex. Offering room for up to 4000 guests, This space can be transformed to suit a variety of styles.
This space is suitable for sporting, exhibitions, gala dinners and concerts, with a grandstand available.
This space is suitable for sporting, exhibitions and gala dinners, with direct loading bay access on this court.
Home to 10 indoor multi-purpose courts, our venue is the largest indoor stadium outside of metropolitan Melbourne.