Last month, Basketball Australia released new figures about the interest of basketball in schools, showing record interest in basketball in 2022.
There are now more than 124,000 students participating in the sport, and this is anticipated to grow in 2023!
According to Basketball Australia, basketball was the number one chosen sport in the Sporting Schools program last year, with more than 6,459 schools participating nationally.
This is the first time basketball has finished the year in first place, which is a great sign of what's to come in Bendigo, and around the country!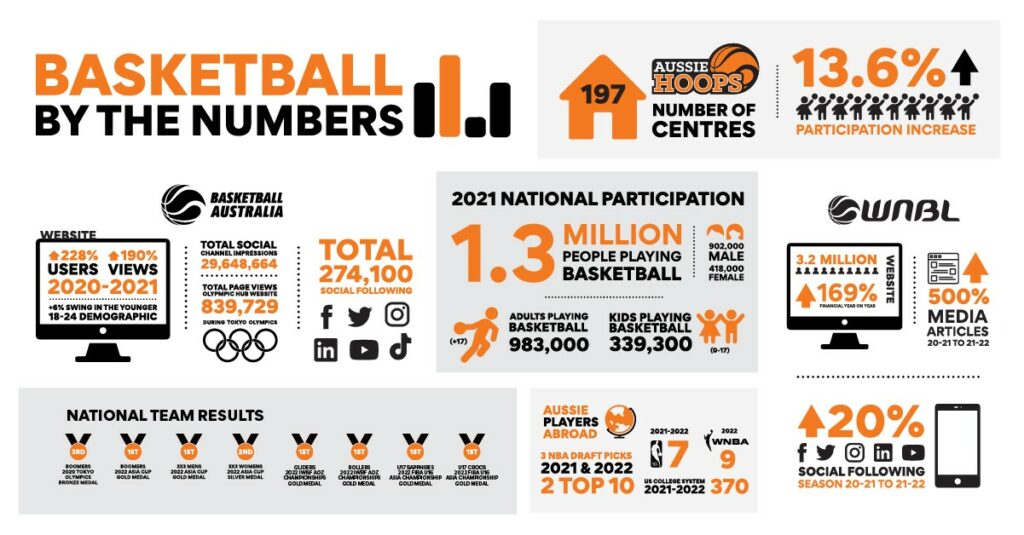 There could be several reasons for this increased interest and growth, with a major one undeniably being the fact that we have more Australian players competing at an international level.
Junior participation in Bendigo has significantly increased since Dyson Daniels was drafted to the NBA. It also helps to have other Victorian NBA stars like Josh Giddey, who plays for Oklahoma, and ex-NBA player from Maryborough, Victoria, Matthew Dellavedova.
Having local role models creates a source of inspiration for young children, allowing their dreams to seem more attainable.
Since 2021, we've had significant growth in participation for junior boys, and the numbers are also very encouraging for our junior girls.
This participation is supported by strong numbers in the development programs that underpin the pathway, such as Biddy Ball, Aussie Hoops and Supercamps.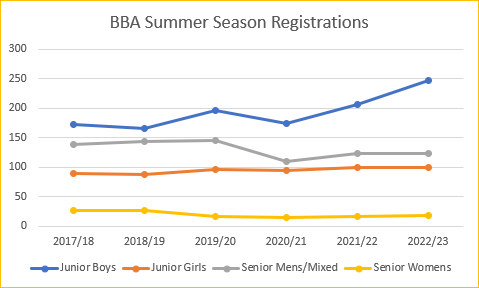 Basketball and sports in general are important to the community and children for a multitude of reasons. They promote physical health and fitness, and positively impact mental wellbeing.
"Watching young kids develop essential skills from their time learning and playing basketball at Red Energy Arena is great to watch," says Sam Cartwright, Basketball Manager, Bendigo Basketball Association (BBA).
"Playing a sport when you're young can significantly contribute to character development by nurturing sportsmanship, fair play, and respect for others."
We're extremely fortunate at Red Energy Arena that basketballers can jump into the sport at different points of the pathway to achieve their ultimate goals.
From development programs like Biddy Ball and Aussie Hoops, through to the local competition, and on to represent Bendigo with the Bendigo Braves and Bendigo Spirit programs.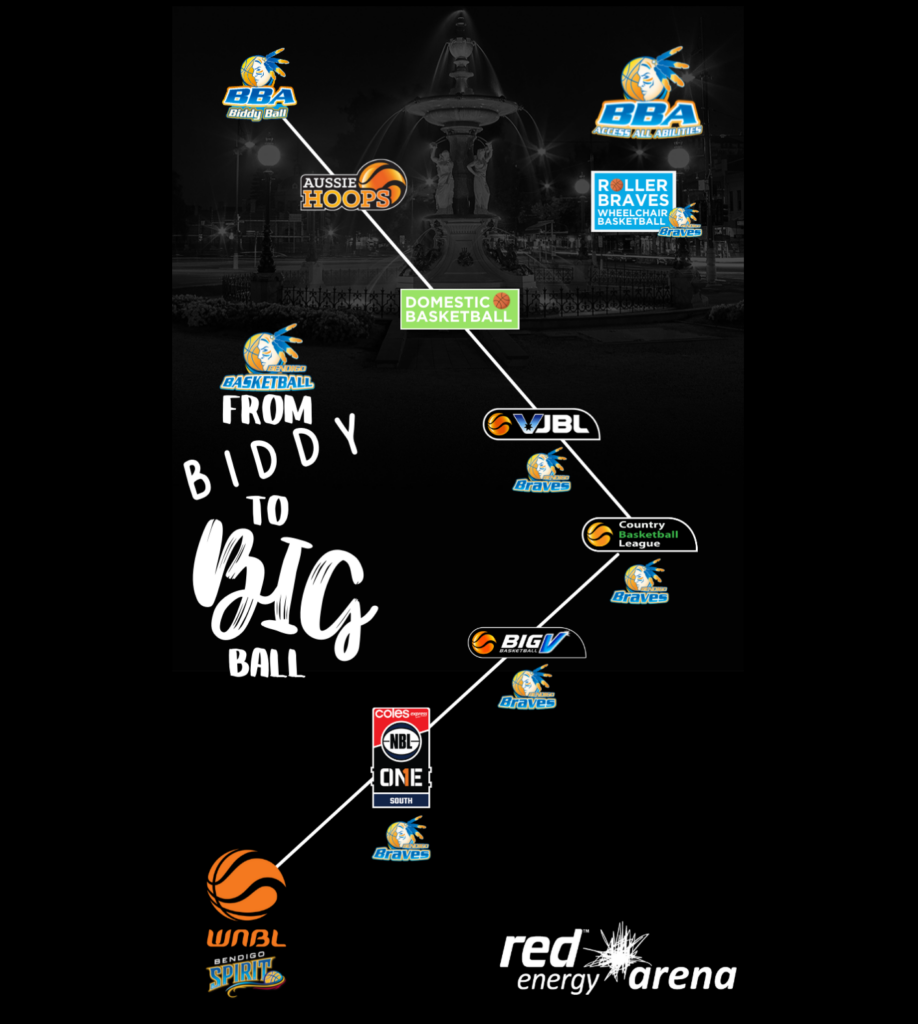 We're very lucky to have the facility we have here at Red Energy Arena, boasting 10 multipurpose courts and an on-site physio and gym.
"We often hear that our counterparts around the country are jealous of the facility that we get to call our own," said Sam.
"While participation is booming, and an extra venue is needed on Fridays, we can boast the ability to have a home venue that can cater for the majority, if not all of a team's games throughout a season."
"Increased participation in basketball is heavily dependent on the number of volunteers, coaches, team managers and referees," says Sam. "We appreciate all the support from our community to deliver the programs, and any help we get will only benefit our community."
To find out about Red Energy Arena or Bendigo Basketball opportunities contact:
Phone: 03 5440 6200
Email: human.resources@bendigostadium.com.au
There are plenty of opportunities to be upskilled, so if you have interest to get involved, please contact us!