Bendigo Stadium Limited (BSL) – Red Energy Arena was awarded the prestigious Sports and Entertainment (Regional) Award at the Community Clubs Victoria (CCV) 2023 Gala Awards.
Held on Saturday, 29 July at Leonda by the Yarra, Bendigo Stadium Limited was awarded the winner's trophy for Sports and Entertainment (Regional) at the CCV Awards Gala. The respected industry event showcases the 1,000 plus licenced clubs across metropolitan and regional Victoria.
The award acknowledged Bendigo Stadium Limited's 12-month transformation from hosting the Australian Boomers V Iran, to a Guy Sebastian concert with over 4000 guests, a huge stage with grand piano, Harlem Globe Trotters from America, international Tae Kwon Doe championships to sell-out matches for Melbourne Vixens Netball and an 850 seat Gala Ball.
The CCV Awards Night offers an opportunity for Clubs and their employees to celebrate their achievements through a variety of award categories, including community partnerships, sustainability, entertainment, social impact, well-being and more.
The night serves as a platform to recognise and acknowledge the successful individuals and Clubs whose contributions greatly impact the social and economic well-being of their Victorian communities.
BSL's Red Energy Arena is a vibrant sports and entertainment venue in Bendigo, committed to ensuring communities thrive by creating more opportunities for Greater Bendigo Communities.
"We are honoured to receive the award for Sports and Entertainment. We pride ourselves on delivering outstanding events and world-class entertainment," said Anita Harrington, Corporate Services Manager, BSL – Red Energy Arena.
"Our Sporting community is growing, and we have a dedicated team who work hard to deliver outstanding services, sporting competitions and experiences. Thank you to Community Clubs Victoria for the support and recognition."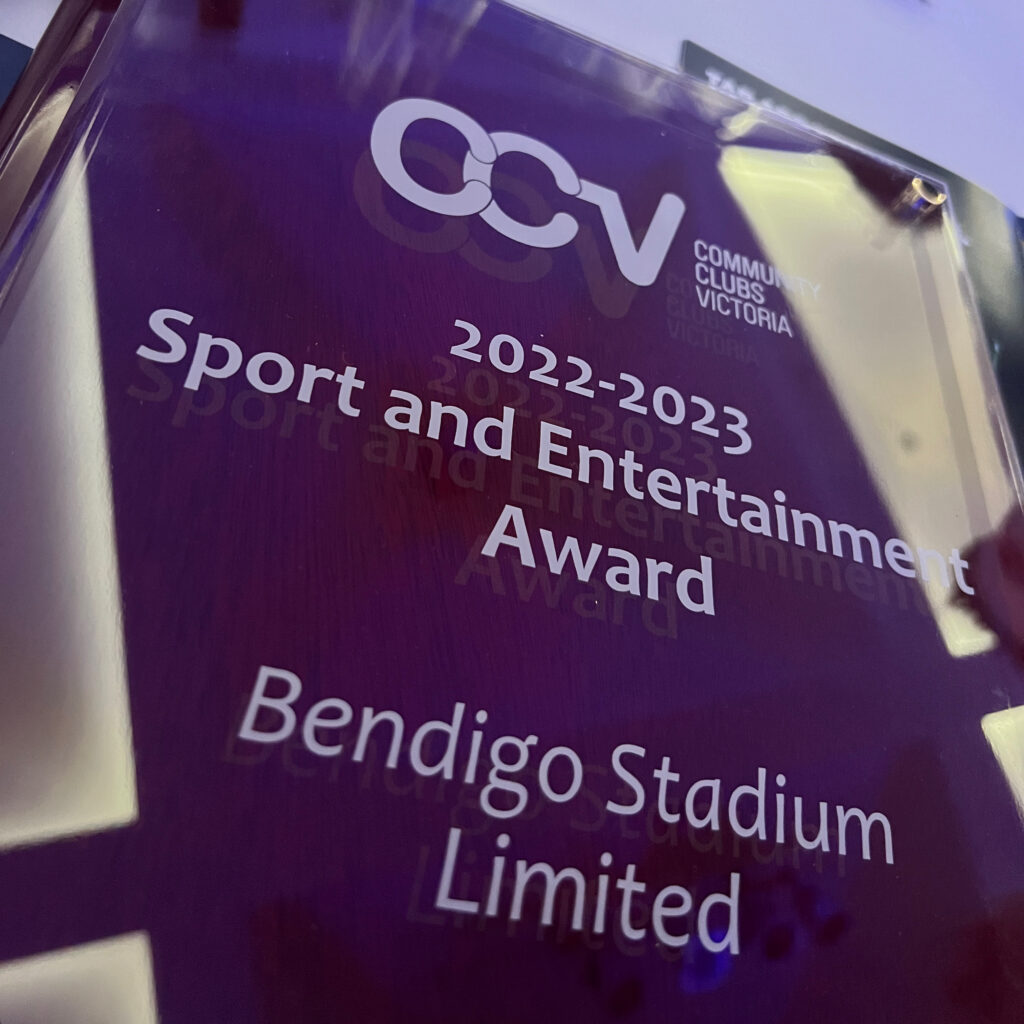 CCV Chairman & President, Greg Roberts said the awards night provided the appropriate platform for Clubs to be recognised for their hard work.
"We believe it's crucial to acknowledge and appreciate our Clubs who have continued to adapt to the challenging operational climate," said Mr. Roberts
"We are thrilled to host this prestigious awards night, a celebration of the remarkable individuals and clubs whose unwavering efforts have made a profound impact on our local communities.
"It is an honour to recognise their exceptional contributions to the social and economic well-being of Victoria," he said.
CCV encompasses a vast network of over 1,300 Community Clubs across Victoria, 30,000 employees and has over 2.3 million adult members. These Clubs collectively contribute $1 billion to the state economy, including community donations, subsidised access to facilities and volunteer work.