Be.Bendigo has officially launched the 2023 Bendigo Bank and Be.Bendigo Business Excellence Awards program today, announcing three brand new categories and Red Energy Arena as the new host venue for the gala event.
Be.Bendigo Board Member and Award committee chair Eve Ritchens advised "We are excited to be bringing the awards gala to Red Energy Arena in 2023, this will allow for a bigger event and in-turn more categories to showcase business excellence in Bendigo."
"The awards play an important part in the business community, showcasing local success, and I encourage the community to nominate all of their favourite businesses in Bendigo."
The new categories will focus on global reach, creative industries and volunteering, plus events, tourism and technology focussed awards will return.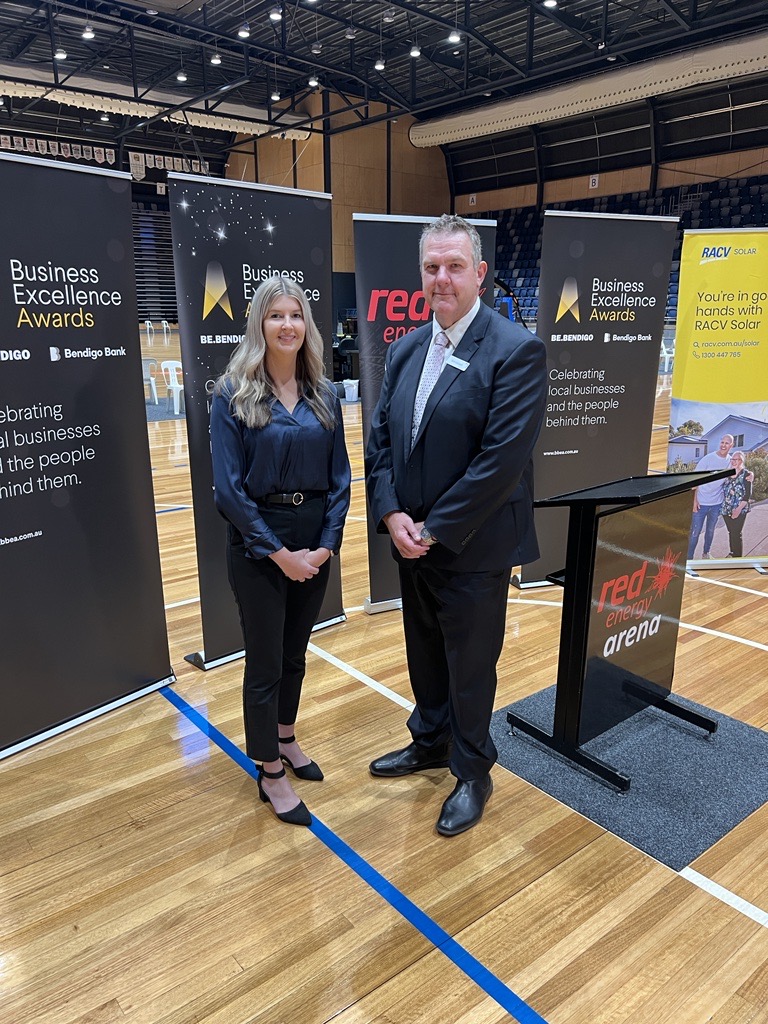 Bendigo Bank is the major sponsor again in 2023, as businesses are shortlisted as category winners, and one business announced the Business of Year.
"This year will feature even more great business achievements, by increasing the number of categories to be nominated for, so get ready to nominate the many worthy businesses across Greater Bendigo in what shapes as the biggest celebration of Business Excellence yet." said Be.Bendigo CEO Robert Herbert.
Nominations for the 19 business categories open on Monday April 3 at 12pm, which will be followed by new events on the awards calendar with an official nominee celebration in May and a finalist announcement event in July.
"The new milestone celebrations as we move through the process, will better connect nominees and finalists to both our valued sponsors and to each other" Mr Herbert added.
The gala dinner event will be held on Thursday August 17.
The awards originally began in 1994, and have been held each year, except for 2020 due to COVID, and are focussed on identifying and celebrating local business success across a broad range of industries.
Any business located within the Greater Bendigo local government area can enter, subject to the terms and conditions of the category chosen.
More information can be found at www.bbea.com.au